Jiankun He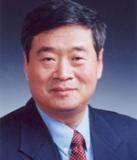 Jiankun He
Prof. Jiankun He, professor and former Executive VP of the Tsinghua University. He is also the Deputy Director-General of China Energy Research Institute and Director-General of Tsinghua University 3 E Research Institute. Prof. He has been engaged in research on energy system analysis and modeling, global climate changing coping strategy, resource management and sustainable development for many years.
As a key research principal, Prof. He undertook many national and international important projects. Prof. He has made outstanding achievements on system analysis and research in the planning of agricultural development of rural energy, China's long-term energy development strategy and energy demand forecasts, and technological measures and macroeconomic analysis for GHG emissions reduction. Prof. He's major publications are "China Long-term Energy Demand Forecast", "Technical Analysis of China Energy System CO2 Emission Reduction", "INET Energy System Model Applied to the Evaluation of GHG Emissions", and "China Long-term CO2 Emissions Prediction ".
Prof. He was awarded one Second Prize and one Third Prize of National Science and Technology Advancement, three First Prizes of Education Ministry Science and Technology Advancement, two Second Prizes and three Third Prizes of other provincial science and technology advancement. He is a current member of National 863 Hi-tech Plan Energy Experts Committee and the deputy Director-General of China Energy Research Institute and Director of Energy System Engineering Committee.