Norman N. Li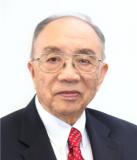 Norman N. Li
Dr. Norman N. Li, member of U.S. National Academy of Engineering, Foreign Member of the Chinese Academy of Sciences, and member of the Academia Sinica in Taiwan, is an internationally renowned industrial scientist. He received his Ph.D. degree from Stevens Institute of Technology.
He worked at Exxon as a senior scientist and was appointed as the chairman of UOP Co. and Honeywell research institutes. Dr. Li is the chairman and president of NL Chemical Technology Inc. Dr. Li has made major technical contributions to the advancement of separation science and technology in general and membrane science and technology in particular.
In 2000, Dr. Li won the prestigious Perkin Medal from the Society of Chemical Industry, which is the highest honor given by the American chemical industry. In 2008, Dr. Li was recognized as one of the "100 Distinguished Chemical Engineers in US" by the American Institute of Chemical Engineers, and received the highest award from the American Institute of Chemical Engineers, the Founders Award, the award of Separation Science and Technology from American Chemical Society and the Award of Lifetime Achievements from the World Congress of Chemical Engineers.