India's Jindal Group visited NICE to discuss Denitration Catalyst Technology
2017-02-22
On February 21, executive director of India's Jindal Group Jona Pillay, president of Jindal China Rupesh Jha and CTO Akhilesh Jha visited NICE and discussed the relevant issues. CTO Xu Wenqiang, catalytic technology director Sun Qi, accompanied them. Among the other people in visit included the director of process engineering center Li Yonglong, director of chemical Physics research center Miao Ping and Atmospheric Environmental Technology Department head Wang Baodong.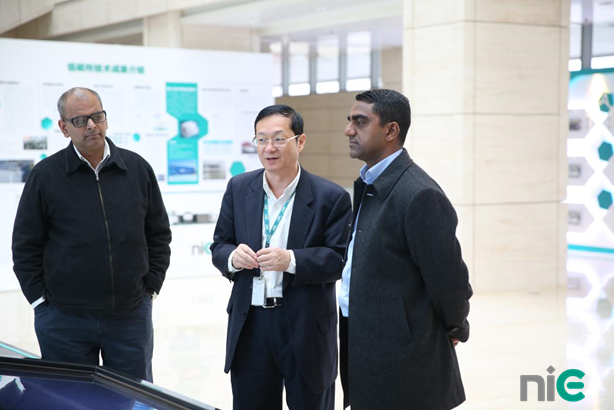 The delegation visited the exhibition hall of NICE, and listened to NICE's introduction stating its development process, talent introduction, major research and development fields and scientific research achievements.
Then, they visited the denitration catalyst synthesis, characterization and activity evaluation laboratory. They carefully listened to Dr. Wang Baodong's technical introduction on denitration catalyst design synthesis, performance evaluation, and regeneration recycling technology of coal-fired power plants under different coal qualities, flue gas compositions and operating conditions.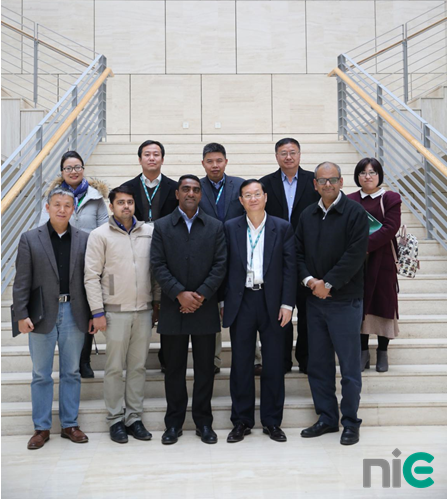 At the symposium, Dr. Xu Wenqiang introduced the development course of NICE, its primary research direction and major R&D achievements; Dr. Sun Qi introduced the R&D progress of NICE regarding the coal clean conversion and utilization and catalytic technology; and Dr. Wang Baodong, while targeting Jindal Group's business sectors and India's atmospheric environmental policies, introduced NICE's R&D achievements in denitration catalyst manufacturing, operation and maintenance, regeneration and recycling of NICE, as well as the technology's market prospect in India.
Mr. Jona Pillay introduced Jindal Group's coal, steel, electricity, cement and other business sectors, and affirmed that NICE has advanced technical strength in coal clean conversion and utilization and catalytic technology, and expressed his great interest in denitration catalyst, coal gasification, downstream utilization of syngas, hoping that the two sides could continue to strengthen the technical and business cooperation in these fields in the future.