Datang Telecom Technology & Industry Group Visiting NICE
2015-11-25
Zhou Desheng, vice president of Datang Telecom Technology & Industry Group, visited NICE with his colleagues on Nov. 25, 2015. Wei Chang, head of National Institute of Clean-and-Low-Carbon Energy (NICE) and Tang Xiaoxue, HR & Communication Department Director of NICE hosted the visit.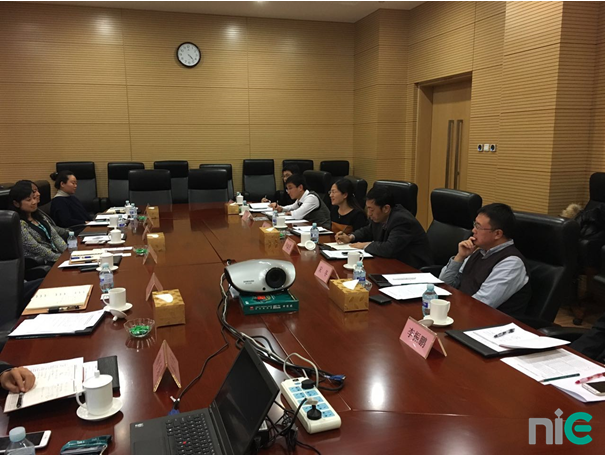 The two parties held a discussion session during the visit, in which Wei Chang introduced NICE on its milestones, its six strategic research areas, the progress of the matrix management introduced, etc…
The two parties also exchanged experiences and lessons of attracting talents of medium to high levels from both domestic and international markets; the experiences of promoting innovation culture; the process and the platform of technology commercialization; how to set up an incentive system of both middle and long terms; actual practices of setting up a diversified ownership in an SOE; and helpful approaches and measures adopted for the management of mid-level managers, leadership development, reserved leadership development and other issues. Wei Chang said the discussion was both inspirational and helpful in shaping up his views on the future directions and key focus areas at NICE.
HR and PR counterparts at Datang Telecom Technology & Industry Group and at NICE participated in the discussion.